Today is an extra special day in the world of Creating Really Awesome Free Trips because it is the very first international destination! It's also an extra fun day, because I actually know Karah and her awesome blog, the space between, in real life. She's super fun, has a cool blog, and lives on Curacao Island. Thankfully, she's here today to help us plan our next vacation and share 10 things to do on Curacao Island.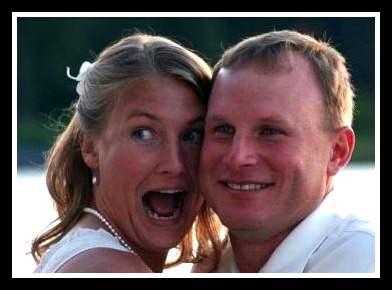 I'm Karah from the space between and I am wicked excited to be here today. Well, maybe not as excited as I was in that picture, but still very, very excited.
I had the sincere pleasure of meeting Jamie in person at the recent Haven conference and had so much fun getting to know her. I'm happy to say, she is just as adorable, fun and friendly as we all imagine her to be. 🙂
We actually got to talking about this awesome series of hers, and since I live in a place that maybe none of you have visited (2 points if you have and 5 points if you live here, too … let's get wine coffee!) I thought it would be fun to add Curacao to the list of destinations where we're Creating Really Awesome Free Trips!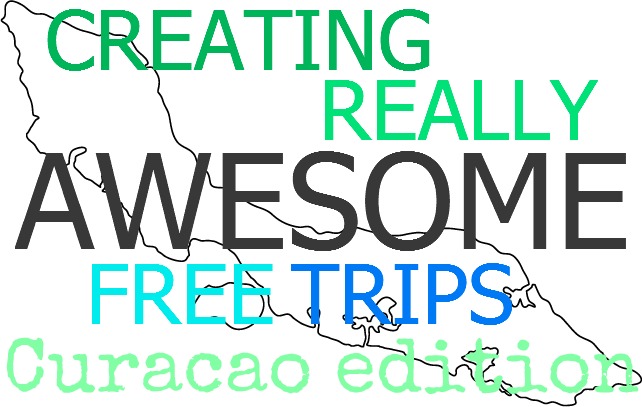 10 Things to do in Curacao Island
Welcome to Curacao! I'm glad you're virtually here. Here are my top 10 free things to do on Curacao Island.
1. Explore Downtown Willemstad
You have probably seen pictures of our beautiful architecture and colorful buildings that line the water in town. Believe you me, they are more spectacular in person … day or night.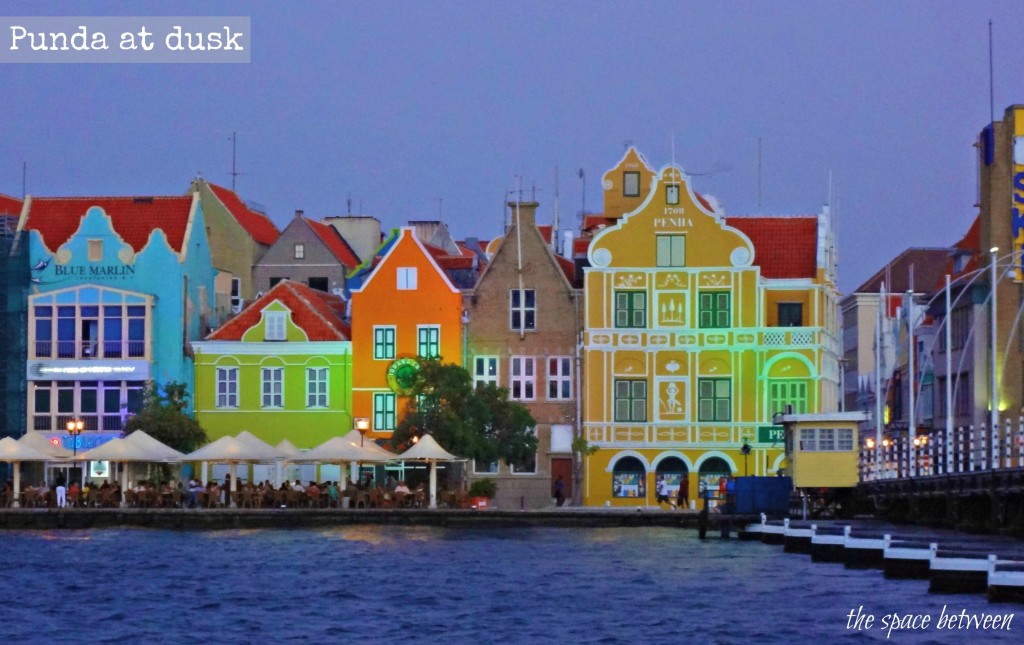 2. Meditation Hike
If you're looking for an easy hike with beautiful views, this is your spot… and sunrise is your time.

3. Blue Room
As with most Caribbean islands we have a plethora of water activities at your disposal, one of our favorites is called the Blue Room. You can pay someone to take you by boat, but if you know the way, it is only a 30 minute walk to a spot of crystal clear water and a small opening along the shore where you can swim into a cave where it is all … you guessed it … blue.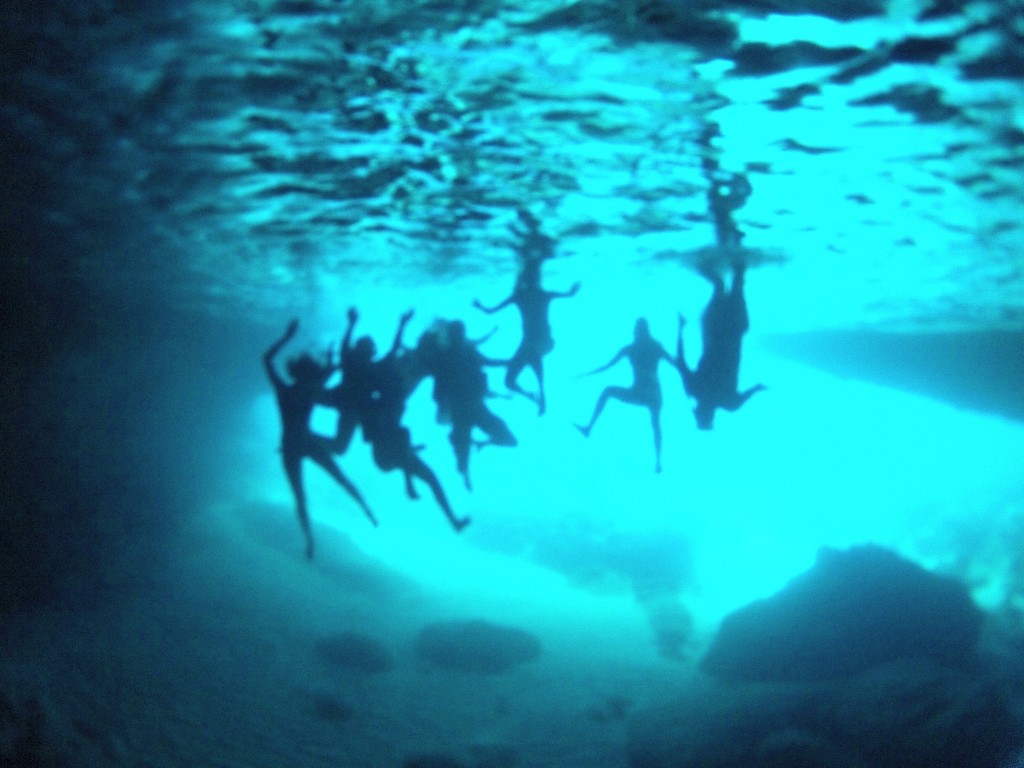 4. Playa Forti Cliff Jump
For the adventurers in your group. This is a 43 foot high jump off a cliff by a restaurant into crystal clear water. Perfect for the adrenalin junkies.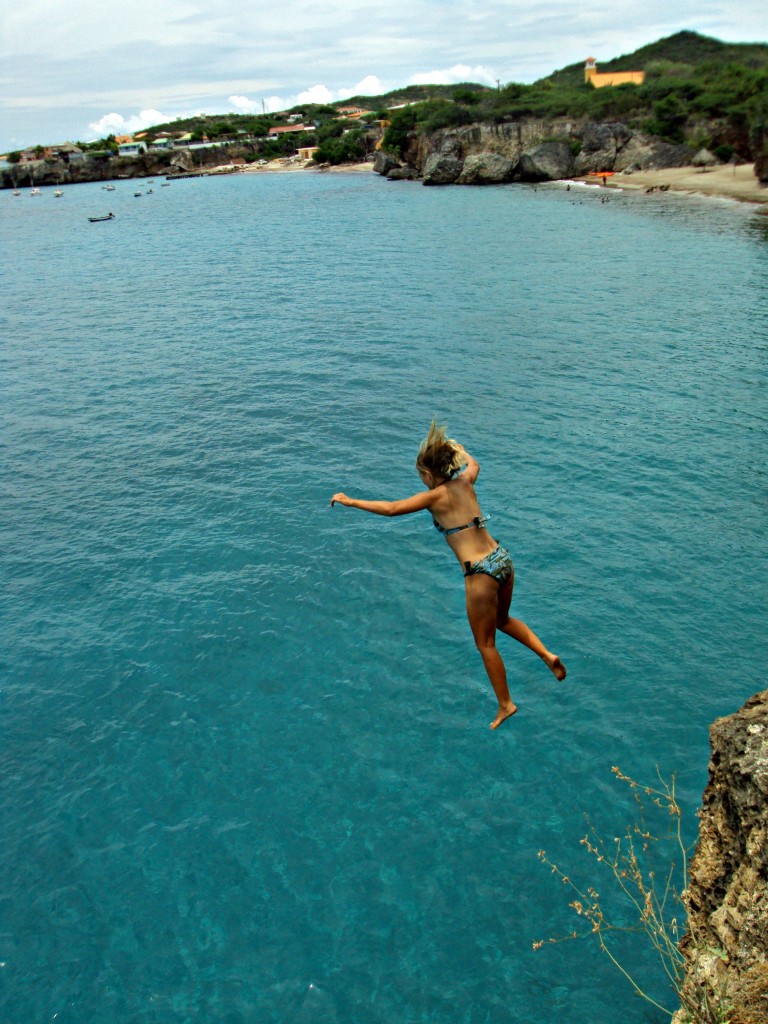 5. Snorkeling and Scuba Diving
Now, I'm not a diver, so all of the diving purists will probably shun me for combining the two. But, I hear one of the best things about Curacao is the amount of shore dives we have … for snorkelers like me, that means that there are just as many spots for us to just head into the water to explore.
Sorry, I don't have any good snorkeling pics, a good underwater camera is on our wishlist! Here is a really bad one taken with one of those disposable underwater cameras.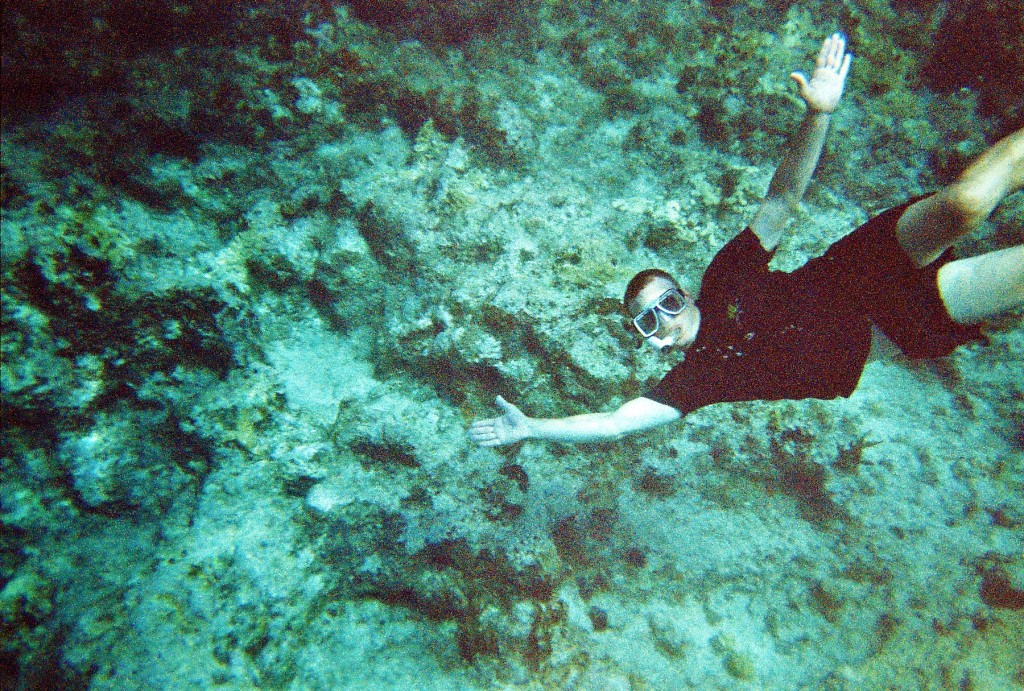 6. Sint Joris Baai
This is one of the places on the north shore of the island that you can drive out to and experience the coast. This is a popular wind surfing, kite surfing and hang out area because of all of the wind. And it is also where I find a lot of the driftwood that I've used in my trees and shelves … as well as where I found the bottles on my summer mantel. But shhhh, don't tell anyone!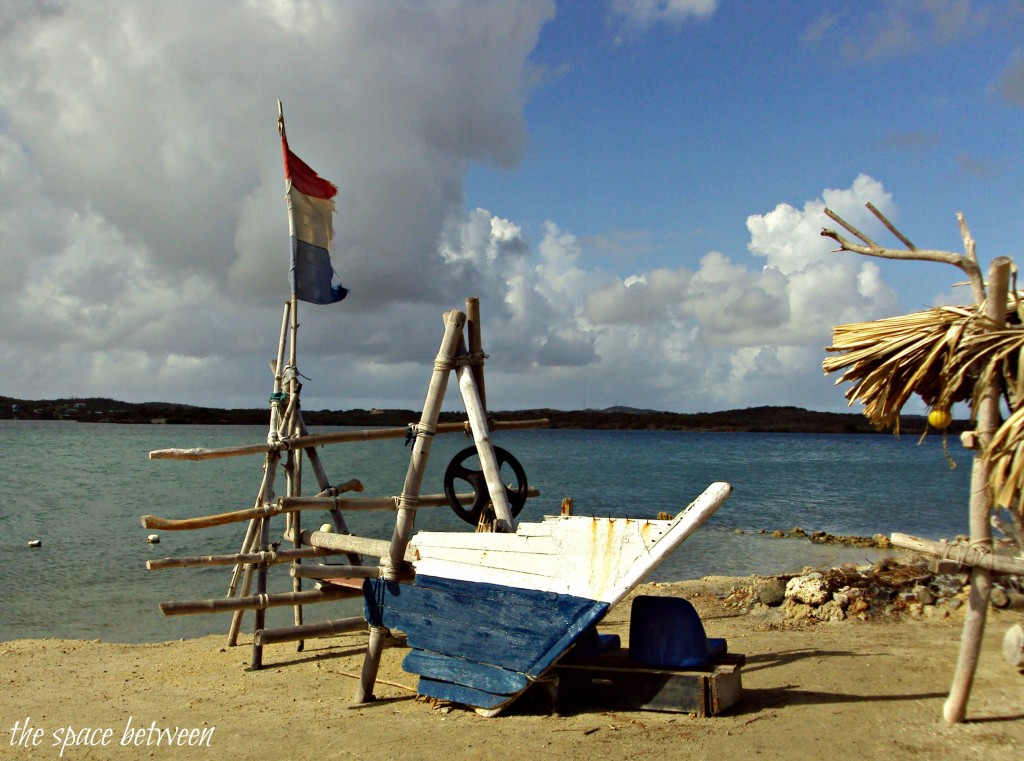 7. Westernmost Point
Here you can see first hand just how much of an impact that the powerful sea and wind has had at corroding away the island rock. The weathering has created caves in spots and it is said that you can 'hear the island breathe'. It's pretty cool. Oh, and there's a rock painted like the Curacao flag and a cute husband, if you're lucky. 😉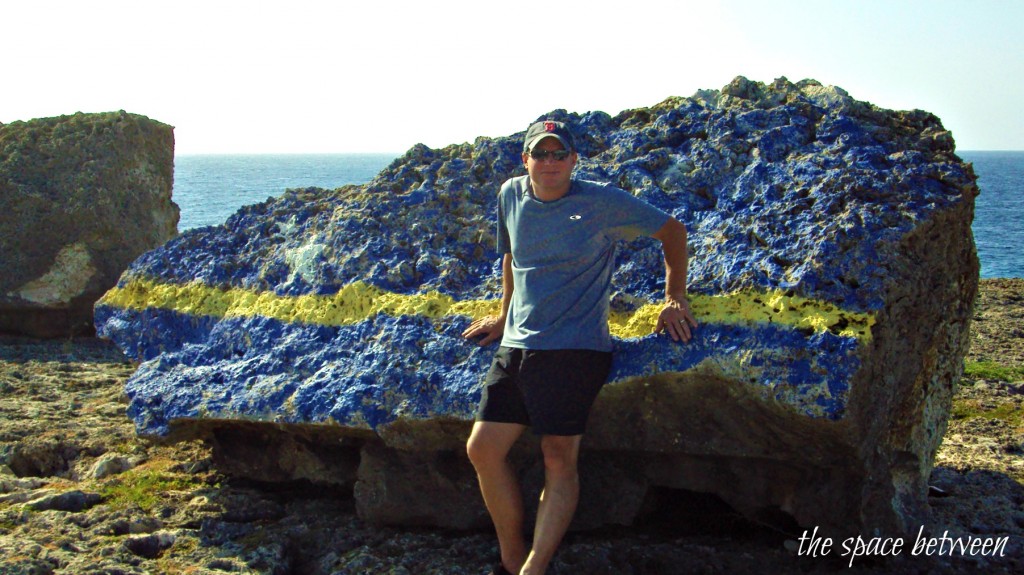 8. Shete Boka
This is actually the only item on my list that costs any money. But, at Nafl 3 per person (less than $2) I thought it was a fair addition. This is a National Park where you can visit 7 different areas where the powerful water has created caves, caverns, and even a water spout. There is a high likelihood that you will see sea turtles, as well.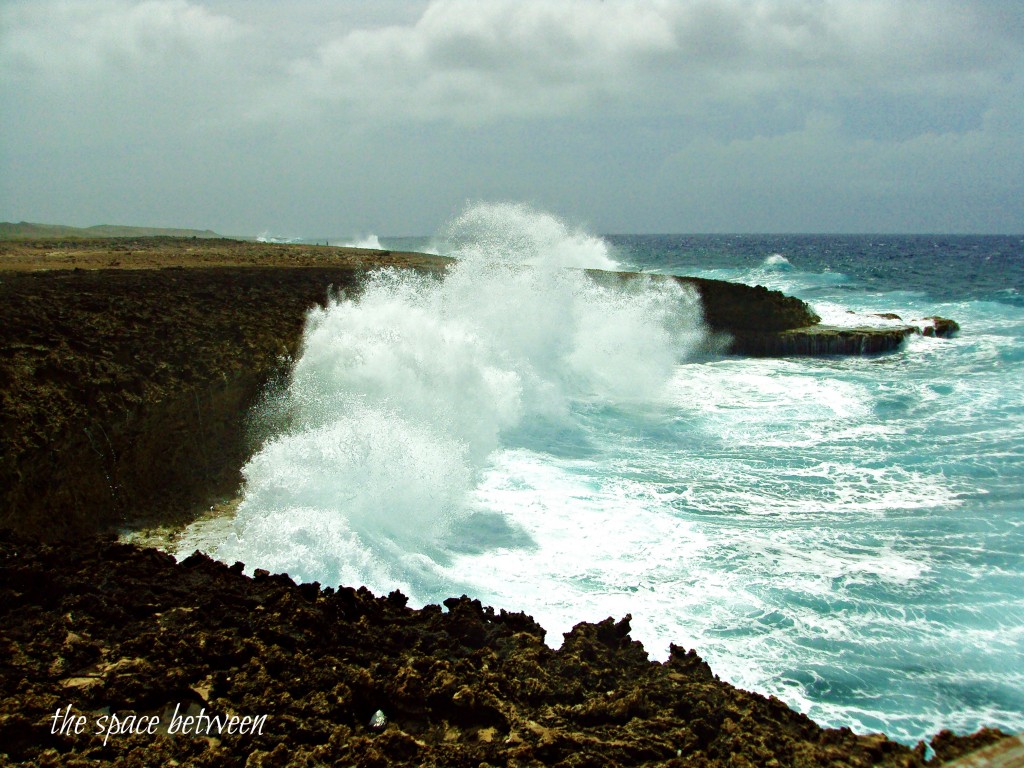 9. Beaches
Now, I really could have made a list of my top 10 favorite free beaches for this list and called it a day. But, now that you've explored the island and seen some of the off-the-beaten-path spots above, it's time to relax at the beach. The island has about 40 beaches total and many of them are free. Which means that they usually don't have any amenities like restaurants, etc … but that's what coolers are for, right!?!?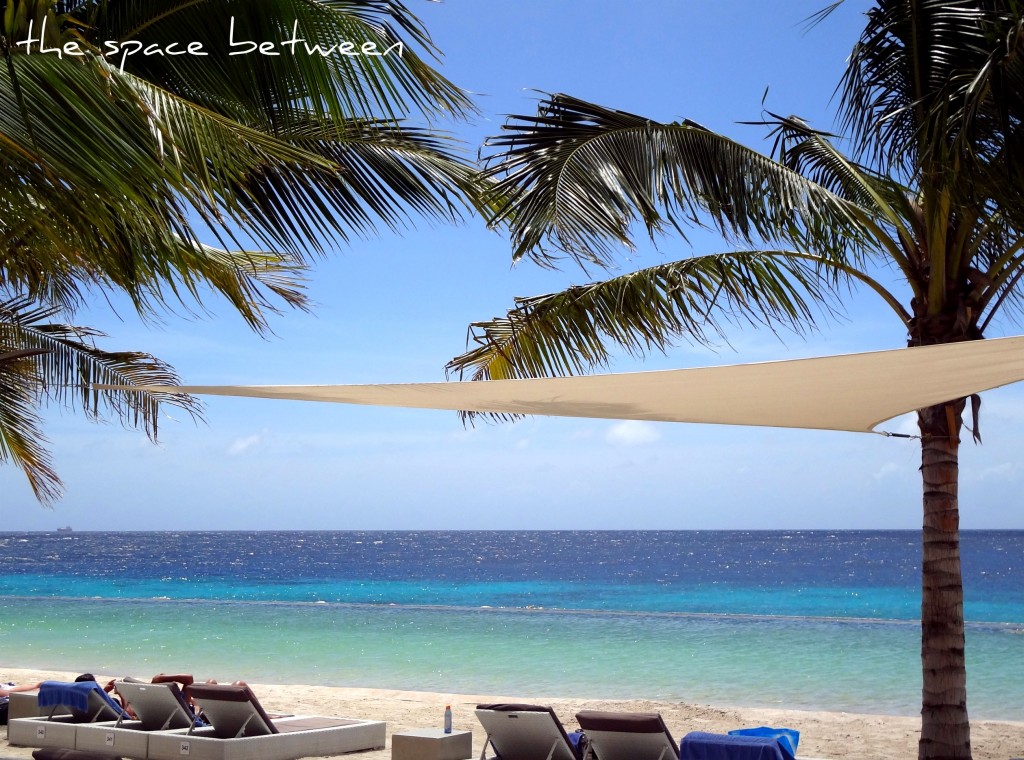 I actually have a series on my blog called foto friday where I post pictures of everyday life and randomness on this island and I just recently posted about Curacao beaches as well as my #10…
10. Sunsets
What's better than ending a fun filled day on an island than enjoying a beverage overlooking the sunset? Not much I say.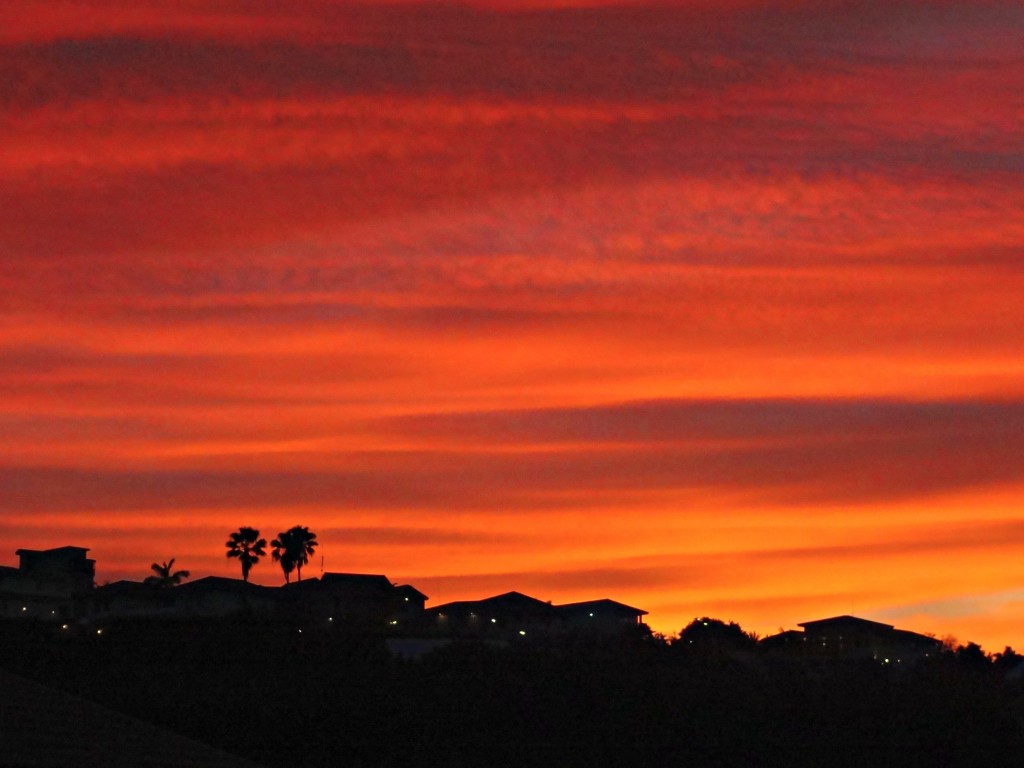 Click here to see a few more of my favorite sunsets on Curacao and around the world.
Thank you so much for taking the time to read about our little island world. Hopefully I'll meet you down here someday. Until then, it'd be great if you have a chance to visit my blog, the space between … where I share unique DIY projects made from my island finds and try to show you a little bit about life on an island.
And a HUGE Thank you! to Jamie for letting me join in the fun over here! It's been great!