Welcome to day 10 of the Share the Love series! Today we have a cheesy, awesome valentine idea from Delia of Delia Creates! This is a non candy heart day treat (see 63+ more ideas here) that is perfect for the classroom Valentines day party! Oh and it only uses black ink… does it get any better?! Yes, yes it does… this valentine saying uses the phrase: "Awesome sauce"!  I kind of love it.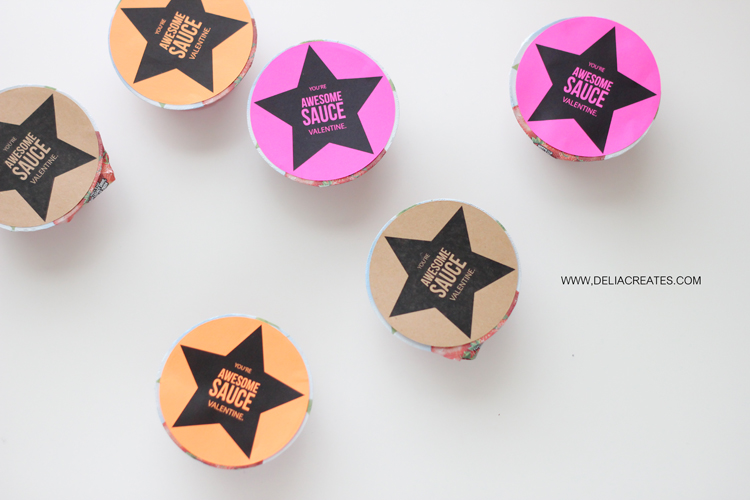 Today, I'm sharing a super easy (of course!), non-candy Valentine printable. I have to warn you…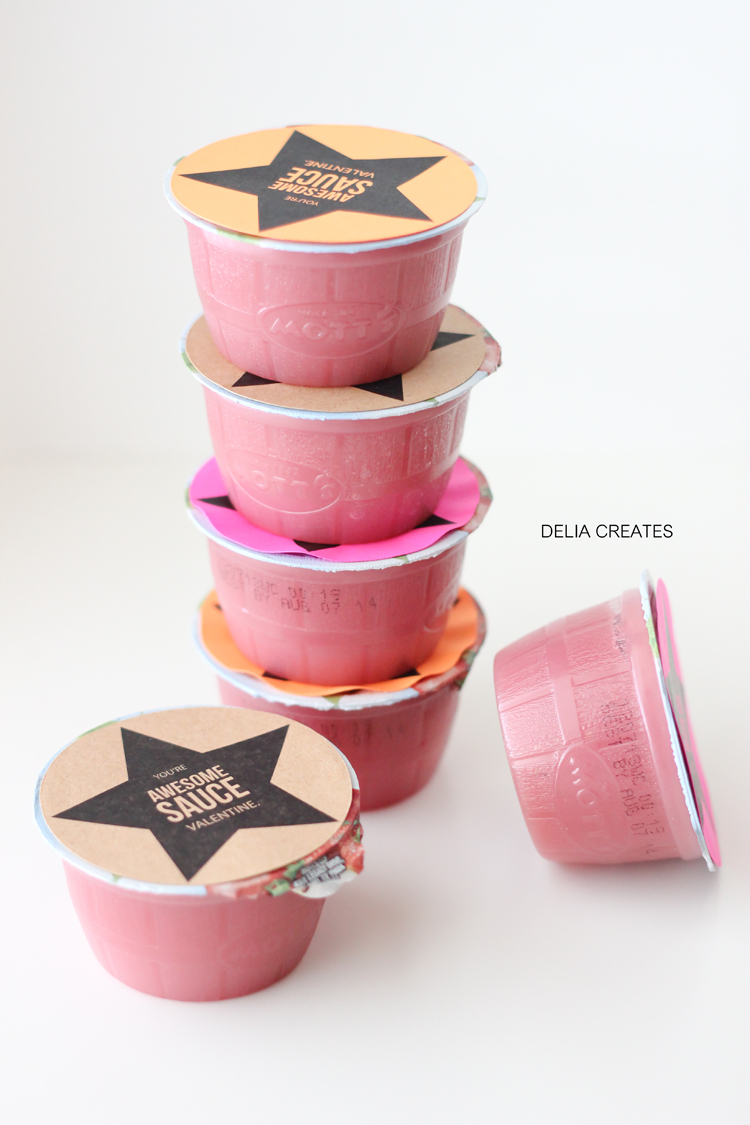 It's a bit saucy. 😉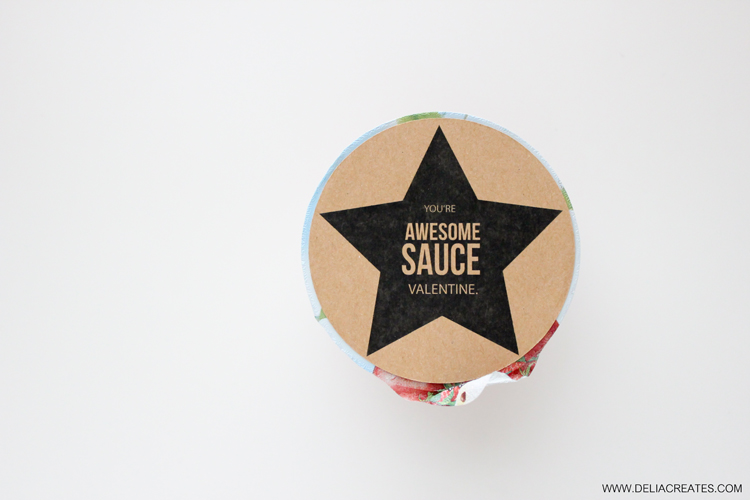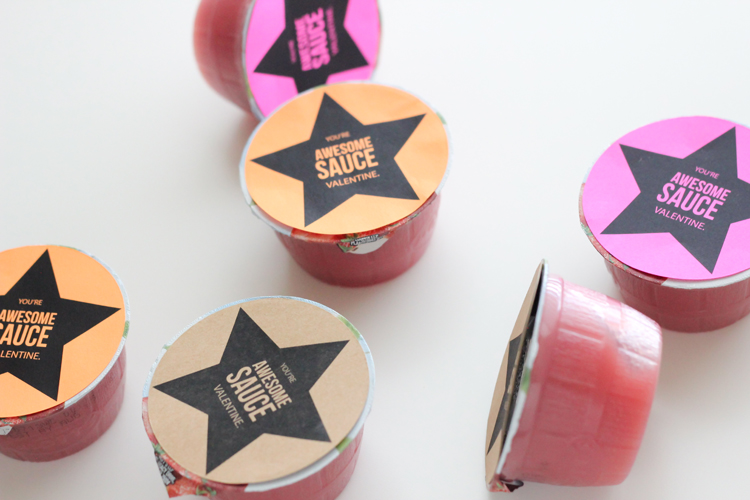 The printable is also black ink only! I did that on purpose to keep printing costs down. I got your back. Okay…just grab some applesauce cups, I used strawberry flavored applesauce to amp up the Valentine factor, and print up my free printable HERE.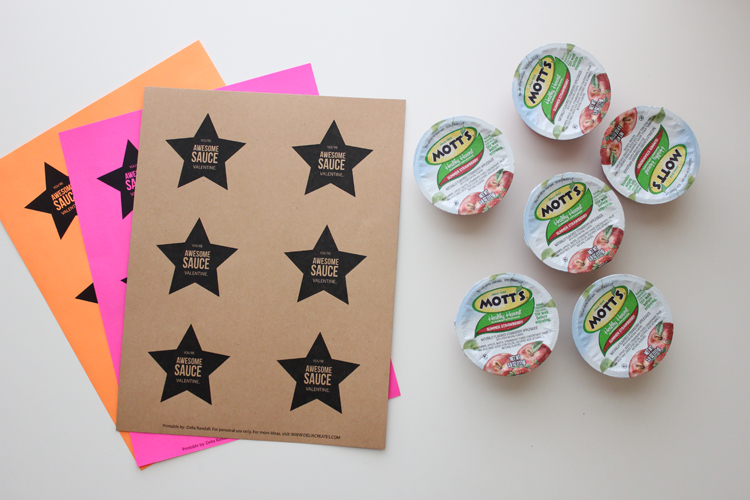 Cut a three inch circle around each star using a circle cutter or by tracing the applesauce cup over the star and hand cutting it out.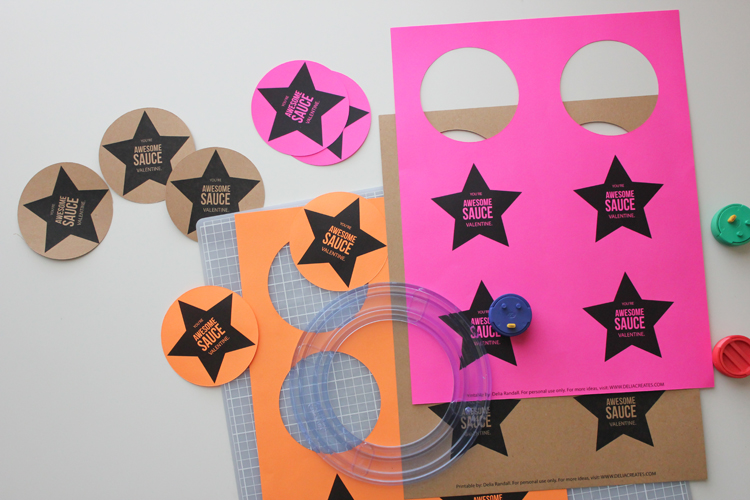 Because the foil lid dips down in the middle, you will want to use a nice big folded piece of tape to tape it to the top.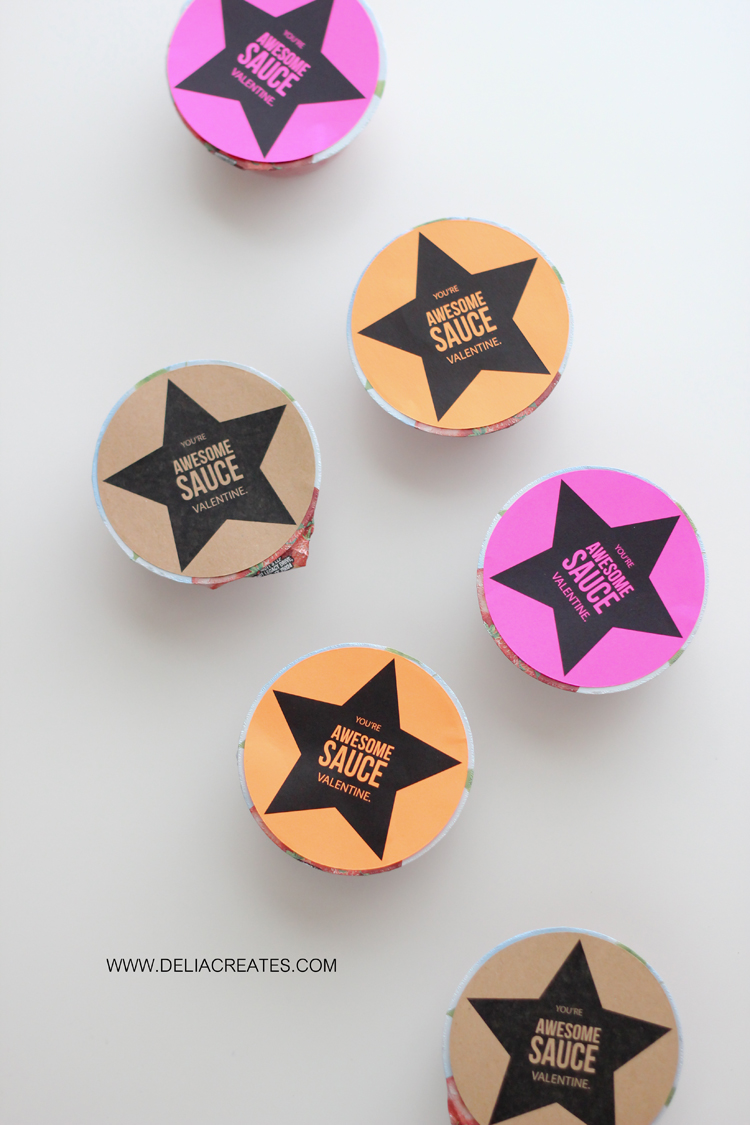 Need more non-candy Valentine ideas?
I'm sharing another free printable on my blog today as well! Go HERE to check it out. It's awesome sauce. 😉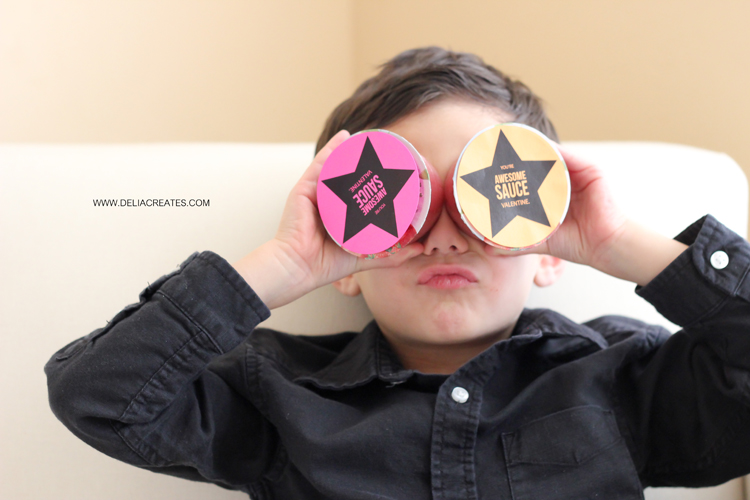 Thanks for having me over Jamie!