Why are dad's so hard to shop for?
My mom is so stiknin' easy!
Here are 18 handmade dad's day gift ideas he's sure to love!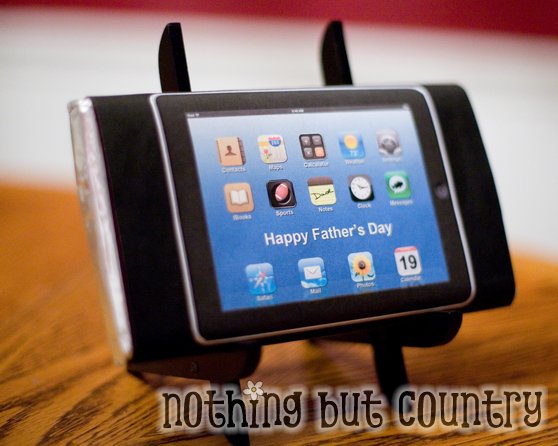 8: Tee-rrfic Dad @ Tatortots and Jello
9: Dad, We Love you to Pieces
10: You're an AWsome Dad!
11: Free labels for homemade salsa for dad
12: Make dad a Happy Meal
13: Add a retro dad day label to any food goodie
14:  Check out this iDad free printable card  
15: Personalized paint chip card
16: You're the world's best dad, hands down!
17: Handmade napkins for dad's day picnic