Carisa from Messes to Memories is here with another cute Valentine card just for you! There is something about a cup of hot cocoa that is so comforting and sharing a cup of cocoa with someone you love is always fun. Find the free hot chocolate Valentine below!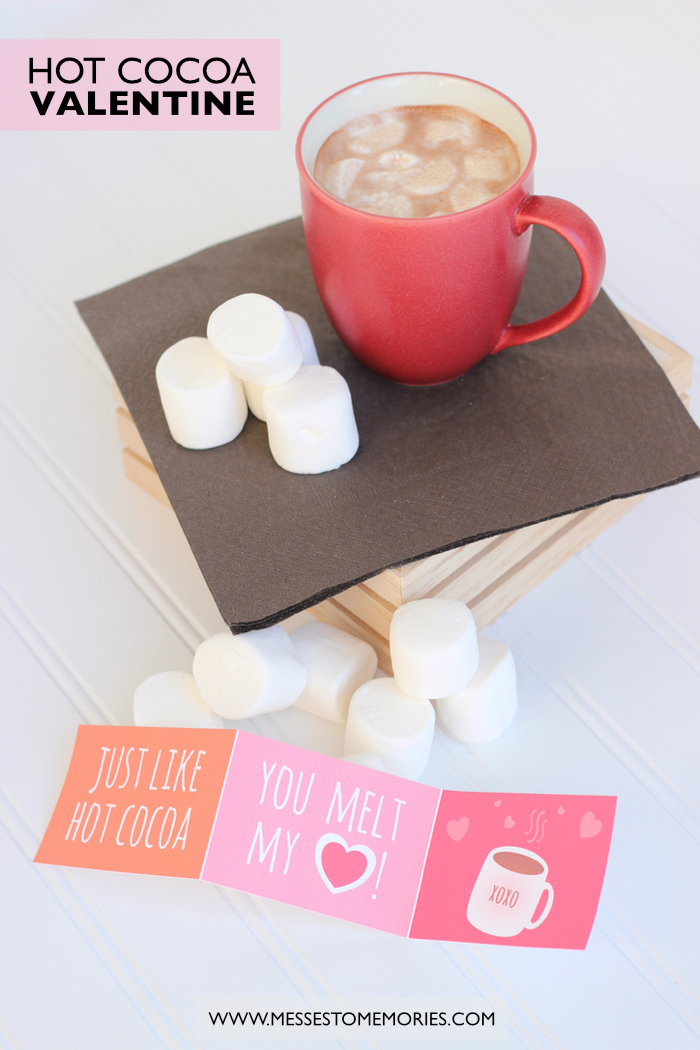 When I was brainstorming a cheesy Valentine printable, I knew that I wanted one that I could set up for my husband or kids when they got home from school and this Hot Cocoa Valentine Printable was perfect. (Here's the list of 50 cheesy Valentines sayings just in case you are looking for more ideas!)
How to download the free hot chocolate printable
Step 1- Download the hot chocolate printable
To download the "You melt my heart" free printable, just enter your name and email address below and the free file will be delivered to your inbox! The hot chocolate Valentines come 3 to a page and all say, "Just like hot cocoa, you melt my heart!"
Step 2- Print, cut, & fold
For best results, print the Valentine on white card stock. Use scissors to cut around each Valentine and fold on the lines for a tri fold card that stands on its own!
There are so many fun activities on Valentine's day, but some of my favorite memories were waking up to a special little treat Valentine's morning. My mom would always have something little to help us start off the day on the right foot. Sometimes it was a mug full of treats or a stuffed animal. It was always small, but it was my favorite thing anticipating what our Valentine treat would be.
This is a printable that I'm using to start that tradition with my own kids! Valentine's morning they'll all wake up to a nice cup of hot cocoa, a small little treat and a cheesy printable from me!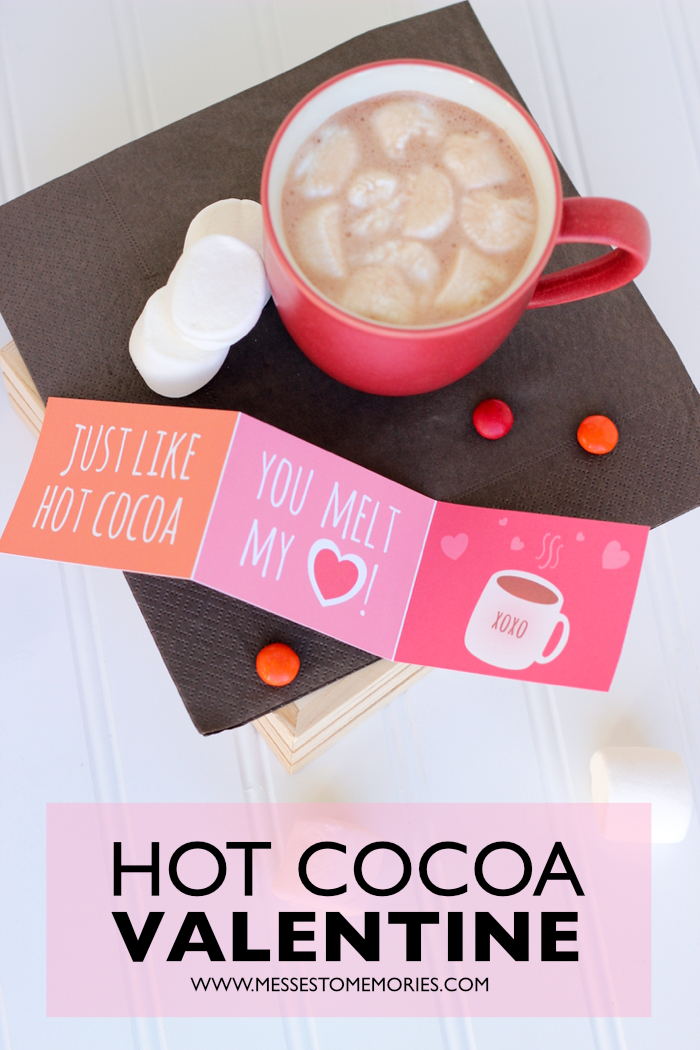 I love making the holidays special for my family, it's probably one of my favorite jobs as a mom!
What are some of your favorite Valentine's traditions!? Check out some more of our favorite Valentine's ideas: Candy heart sorting, Valentine's Candy Pouches and our cute Alphabet Printable.